where can you holiday to see the northern lights? The Northern Lights, or Aurora Borealis, is one of the most stunning natural phenomena that occur in the Earth's atmosphere. It is a breathtaking display of light that appears as a shimmering curtain of colors in the night sky, and is a sight that many people dream of seeing at least once in their lifetime.
While most people associate the Northern Lights with destinations in the Arctic Circle, such as Norway or Iceland, did you know that you can also see this natural spectacle right here in the UK? Yes, that's right! The North East of England is one of the few places in the UK where the Northern Lights can be seen, and Saltburn holiday lets has made it even easier for travelers to experience this unique phenomenon.
Why Choose Saltburn Holiday Lets?
Saltburn holiday lets is a family-owned business that offers four luxury, dog-friendly holiday cottages in the North East of England. These cottages are located in the small seaside town of Saltburn-by-the-Sea, which is known for its stunning beaches and picturesque coastline. But what sets these holiday lets apart from others is their proximity to some of the best spots in the North East for viewing the Northern Lights.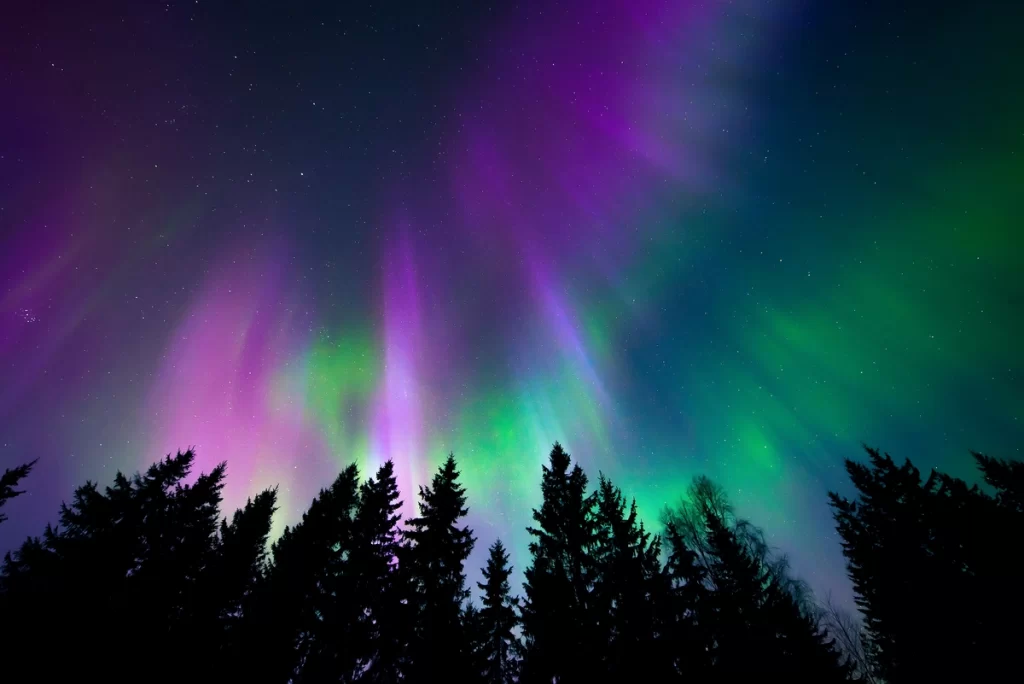 The Northern Lights are caused by solar winds that collide with the Earth's atmosphere, and are most commonly seen in places with clear, dark skies and minimal light pollution. The North East of England is one such place, and if you're lucky, you can catch a glimpse of the Aurora Borealis from Saltburn-by-the-Sea itself.
But if you're serious about seeing the Northern Lights during your UK holiday, it's best to venture out to darker areas with unobstructed views of the sky. Fortunately, Saltburn holiday lets are strategically located near some of the best places in the region for Northern Lights viewing.
One such place is the Northumberland International Dark Sky Park, which is located just over an hour's drive from Saltburn-by-the-Sea. This park is one of the largest areas of protected dark sky in Europe, and is a designated Dark Sky Discovery Site. Here, you can see the stars and constellations in stunning detail, and if you're lucky, you might just catch a glimpse of the Northern Lights.
Another popular spot for Northern Lights viewing is Kielder Water & Forest Park, which is also located in Northumberland. This park is home to the Kielder Observatory, which offers a range of stargazing experiences and is staffed by experienced astronomers who can help you spot the Aurora Borealis. The observatory is open year-round and offers a variety of events and programs, including Northern Lights walks, stargazing parties, and workshops.
If you don't want to venture too far from Saltburn-by-the-Sea, you can also try your luck at nearby beaches, such as Sandsend or Runswick Bay. These beaches are less crowded and have minimal light pollution, making them ideal spots for Northern Lights viewing.
Of course, seeing the Northern Lights is not guaranteed, as it is a natural phenomenon that is subject to a variety of factors, including solar activity, cloud cover, and weather conditions. But even if you don't catch a glimpse of the Aurora Borealis during your stay at Saltburn holiday lets, there are still plenty of other things to see and do in the North East of England.
What Other Attractions Are Near Saltburn?
In addition to its stunning coastline and beaches, the North East is home to a variety of historical and cultural attractions, such as the city of Durham and its famous cathedral, the iconic Angel of the North sculpture, and the charming town of Whitby, which inspired Bram Stoker's Dracula.
So, if you're looking for a unique and unforgettable holiday experience in the UK, why not consider Saltburn holiday lets in the North East of England? With its luxury cottages, dog-friendly policy,