Parmo a northern delicacy, Food is an integral part of our lives, it brings us together in more ways than one. From special family dinners to little treats and snacks enjoyed throughout the day, food is a source of comfort. But what if I told you that there's something special out there that combines all the best parts of British-style cooking with Spanish kickers? It's called Parmo – a delicious delicacy from northern England which will have your taste buds bursting with flavor! Whether you're looking for a meal to share at the dinner table or just want something unique to try out on a Friday night, parmo should be at the top of your list. In this blog post, I'm going to shine light upon its history and origins, why it needs niche recognition nationwide (and even further!) Join me to learn why everyone loves parmo–you won't regret trying it!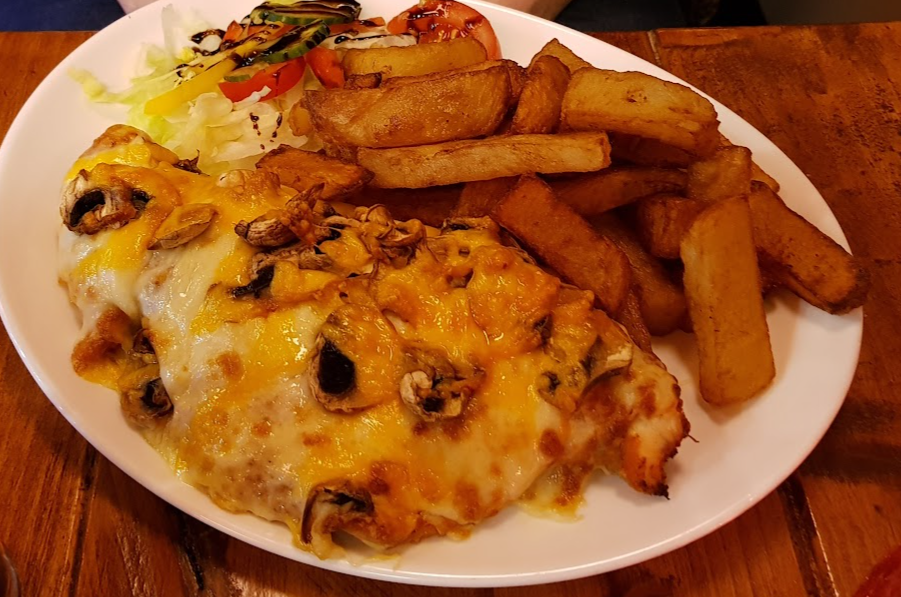 What Is A Parmo?
Teesside's beloved parmo is a unique dish comprising of fried breaded chicken, pork, or other meat covered in béchamel sauce and cheese before being grilled to perfection. It draws inspiration from the Italian-American classic – Chicken Parmesan (or Veal Parmigiana) – with its name reflecting elements from the original recipe; yet it differs significantly as Tomato Sauce has been substituted for Béchamel, while Mozzarella and Parmesan have given way to simply Cheese. Truly an innovative take on traditional Melanzane Parmegiana!
The Middlesbrough dish known as a parmesan, more commonly referred to today as the 'parmo', has an interesting history. Although anecdotally suggested to be in use by at least the 1990s, recorded evidence indicates that it was first officially named 'parmo' in 2003 – now we're asking for your help! Can you provide earlier references or evidence of this Teesside favorite?
Who invented the Northern Parmo?
Teesside Parmo first found its roots in America during the 1930s, with Nicos Harris – an Army chef from the Second World War era. After suffering wounds while serving in France, he was cared for at a British hospital and eventually settled down on Linthorpe Road to open up The American Grill restaurant. Here is where he created his 'Parmo' delight which has now grown into tradition throughout Middlesbrough today through Caramello's family lineage still living there. By the 80s this dish had become renowned, as Greek Escalope Parmesan gained popularity across Teesside – spurring forth numerous houses selling it as their specialty fare!
Today it's hard to miss the Parmo phenomena on the streets of Teesside. But elsewhere in the North East, most people haven't heard of the tasty delicacy.
If you are looking for places to eat check out our Blog post Where To Have Breakfast In Saltburn and more.
The Worlds Biggest Parmo
A new world record was set in 2012 when a 7.5ft-long parmo appeared in Al Forno's on Southfield Road, Middlesbrough! This colossal creation of chicken, cheese and bechamel sauce is sure to tantalize taste buds far and wide – have you tried it yet?