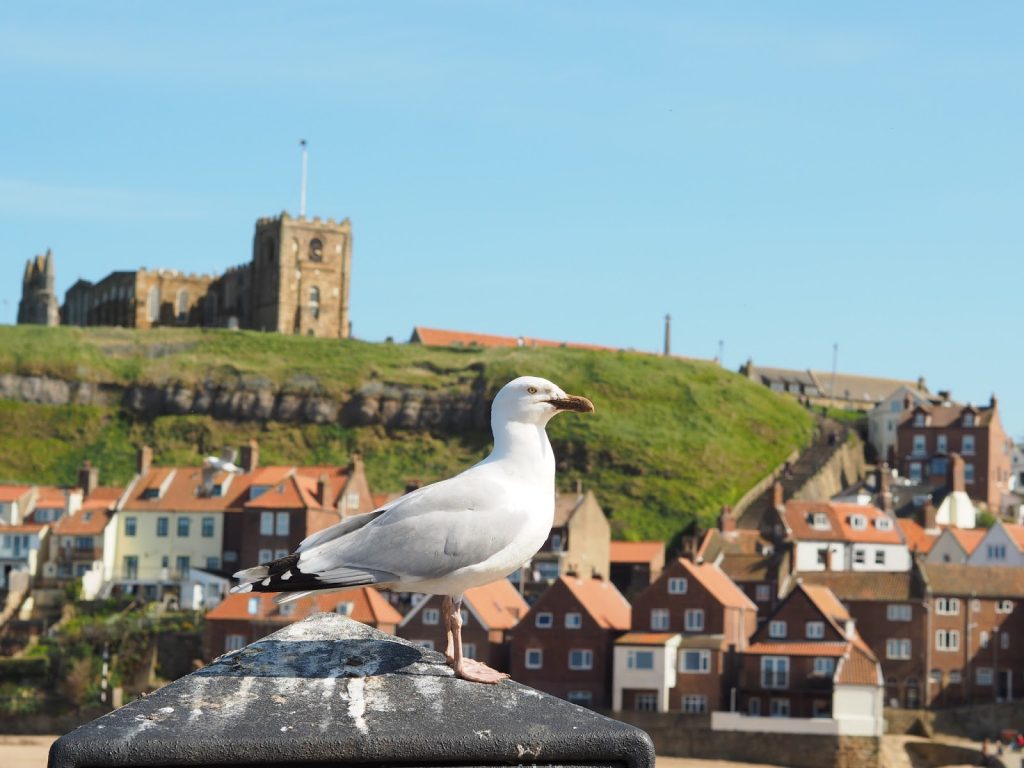 What to expect on a day trip to Whitby. When staying with us in Saltburn, you might fancy a trip out to explore some other nearby places. We're so lucky to be surrounded by lots of beautiful towns and villages, so thought that we'd share our favourites with you here on our blog.
So far, almost all of our guests have visited Whitby, so it felt like a good place to start! It's a really popular place, that most of you have probably heard of, and it's definitely worth a visit.
Our holiday homes are only 17 miles away, which equates to a short 30 minute drive along the coast. There are also buses that can take you directly from Saltburn to Whitby too, or a great Park & Ride just outside of town.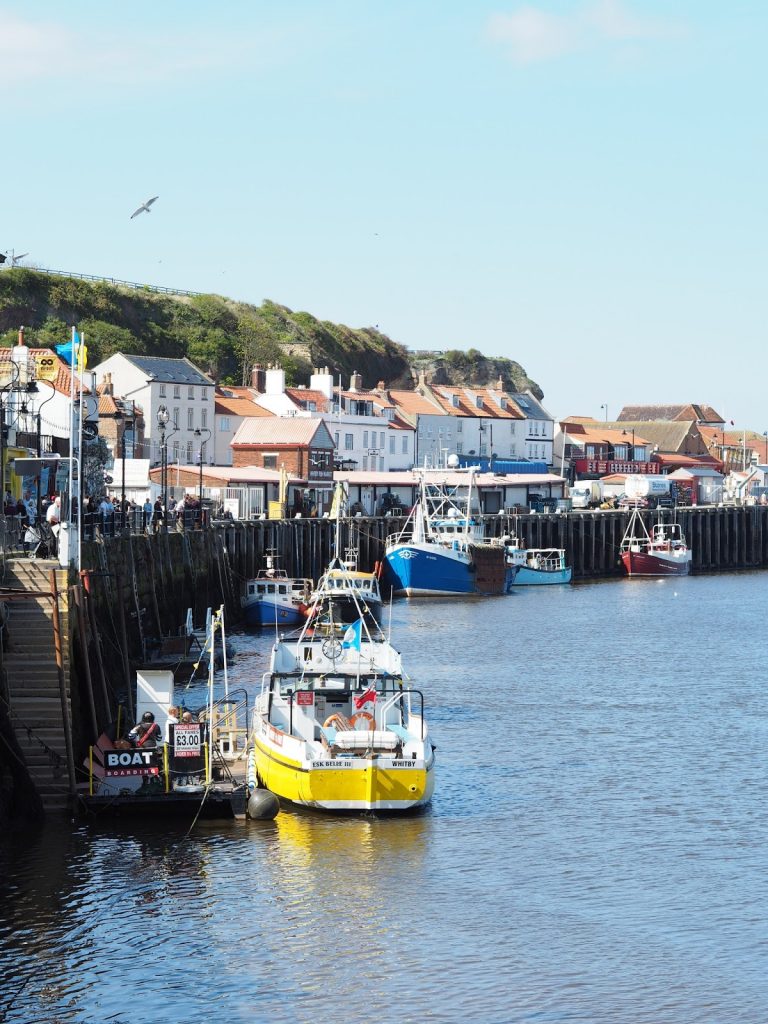 Be it the coldest day of Winter, the hottest day of Summer, or anything in between, you can always appreciate and enjoy Whitby. It's magical, it's inspiring and it's such a friendly place to be. We're partial to a tray of fish and chips, while sitting on the pier or looking over the harbour, all the time ducking and diving to avoid the seagulls, but they really just add to the atmosphere, despite being a bit scary when they're flying full steam ahead with their eyes glued to your chips! I'm also a big fan of the Whitby ice creams, they seem bigger and better than the rest, and thankfully the seagulls aren't quite as tempted by ice creams as they are the fish & chips. On a nice day, you can't beat a stroll along the little cobbled streets, ice cream in hand, exploring all of the cute little gift shops and cafes… Every time you visit, you will find something or somewhere new.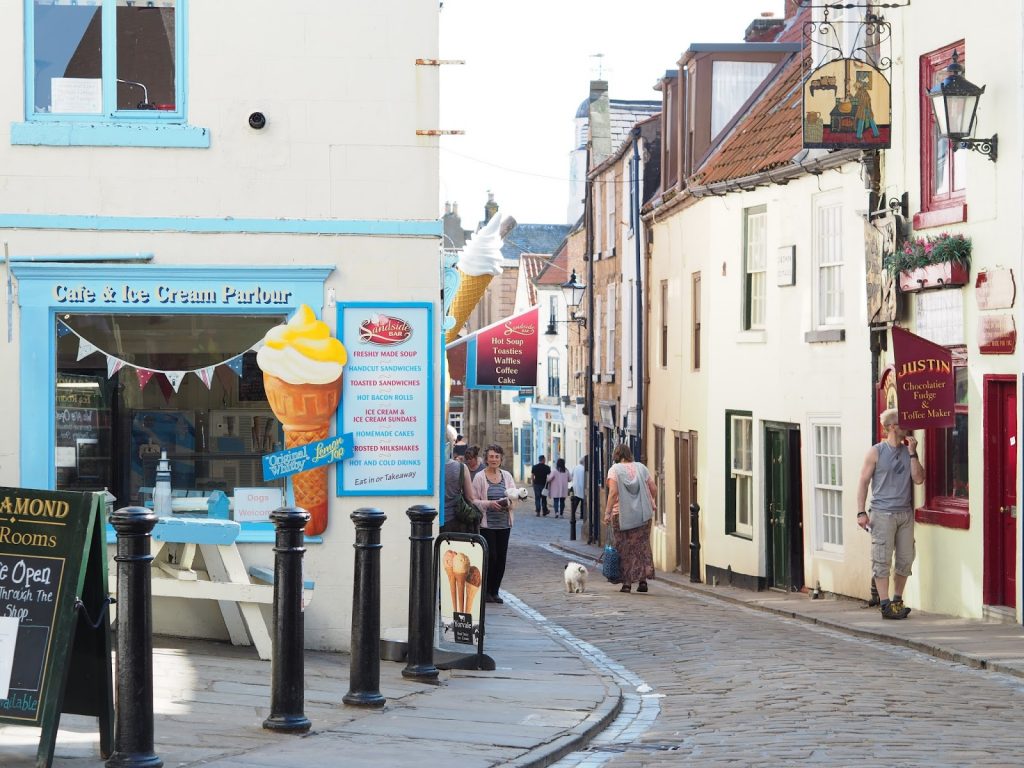 Whitby is a place to relax, it's a place to go for long walks, sightseeing and exploring the area and it's a place to enjoy good food. With countless fish & chip shops, little cafes and tearooms, harbour side seafood stalls and restaurants, there are food options for everyone. Some of my personal favourite places to eat include The Fisherman's Shack or Trenchers for the fish & chips, the kipper smokehouse for delicious fresh kippers, Rusty Shears for amazing sandwiches and drinks in their adorable courtyard and Botham's for all of the delicious cakes, afternoon tea and the most indulgent hot chocolates you have ever set eyes on. If you fancy a drink, head to Abbey Wharf, which has amazing views of the harbour, or The Moon & Sixpence for cocktails. If you're willing to drive a few miles out of town, I highly recommend The Stables at Crossbutts for a delicious evening meal or Sunday roast.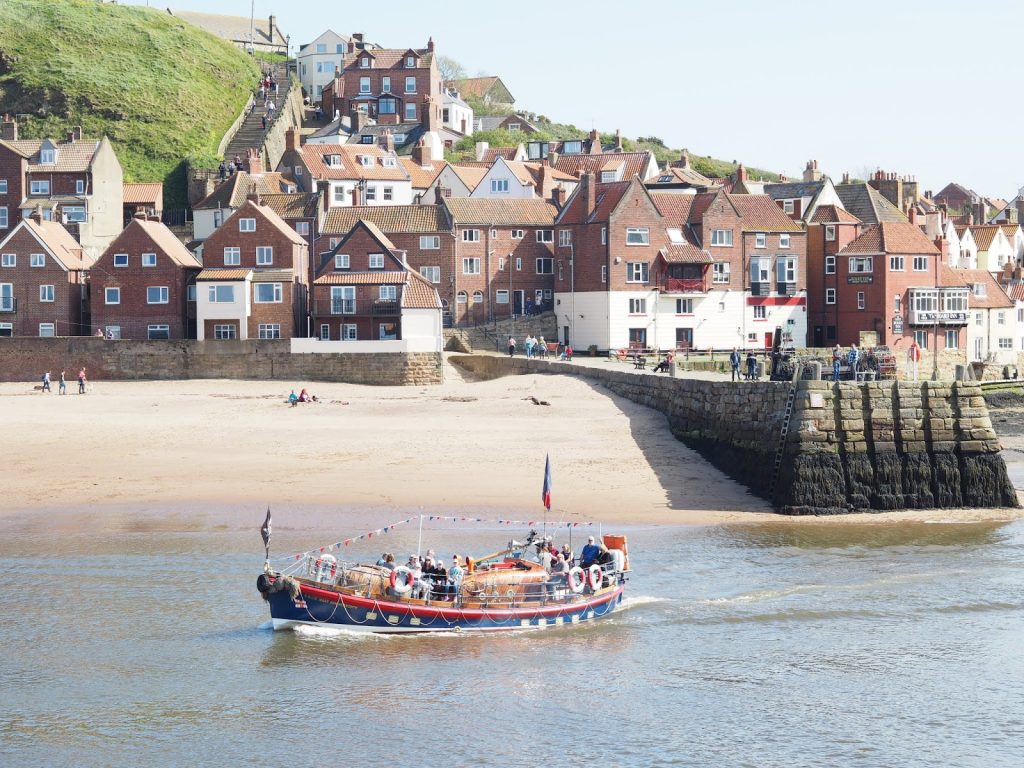 If you have children, there are so many things to do to keep them entertained; paddle in the sea or build sandcastles on the beach, walk along the pier and if you're feeling brave enough you can go up into the lighthouse, put your walking shoes on and climb the 199 steps up to the abbey (trust me, the views are worth it!), go on a boat trip out to sea (there's even a pirate themed one!), devour countless ice cream and sweets from all of the stalls along the harbour, play on the slot machines in the arcades, explore the little and almost hidden streets and alleys, visit the glass shop where you can watch them making 'Lucky Ducks', visit the Whitby Jet or RNLI Museums, the John Bull shop and the Dracula Experience and at certain times of year, the replica of HMS Endeavour is in the harbour too, for boat trips or just to walk around and explore, it's there at the moment, and its definitely worth a look.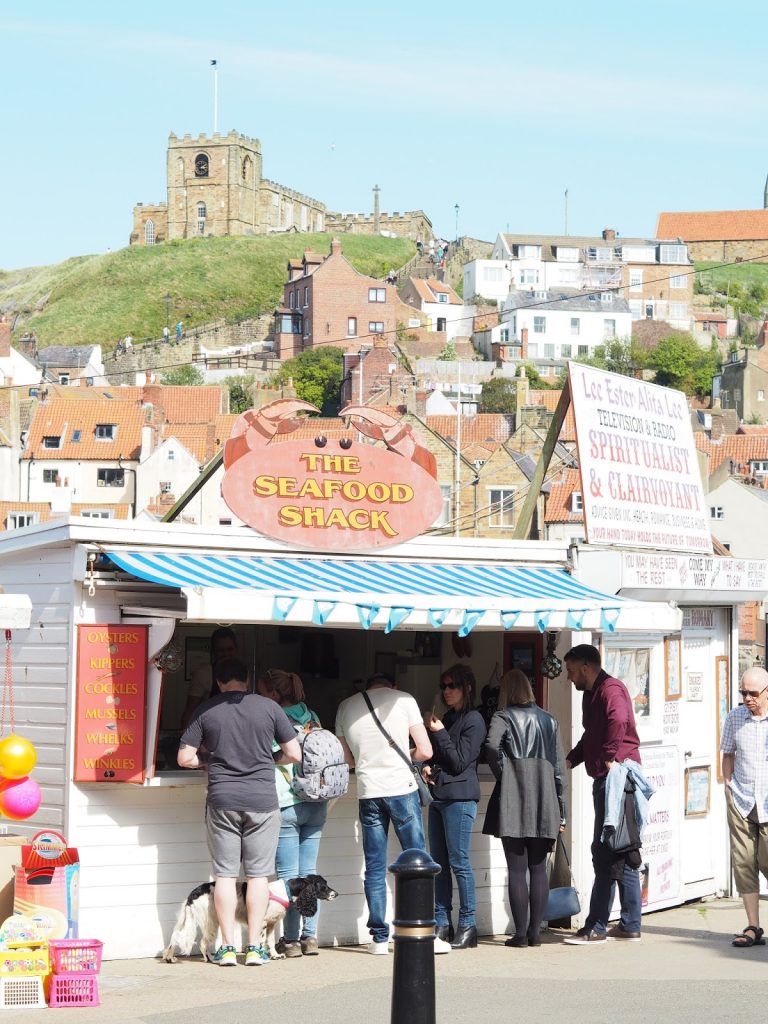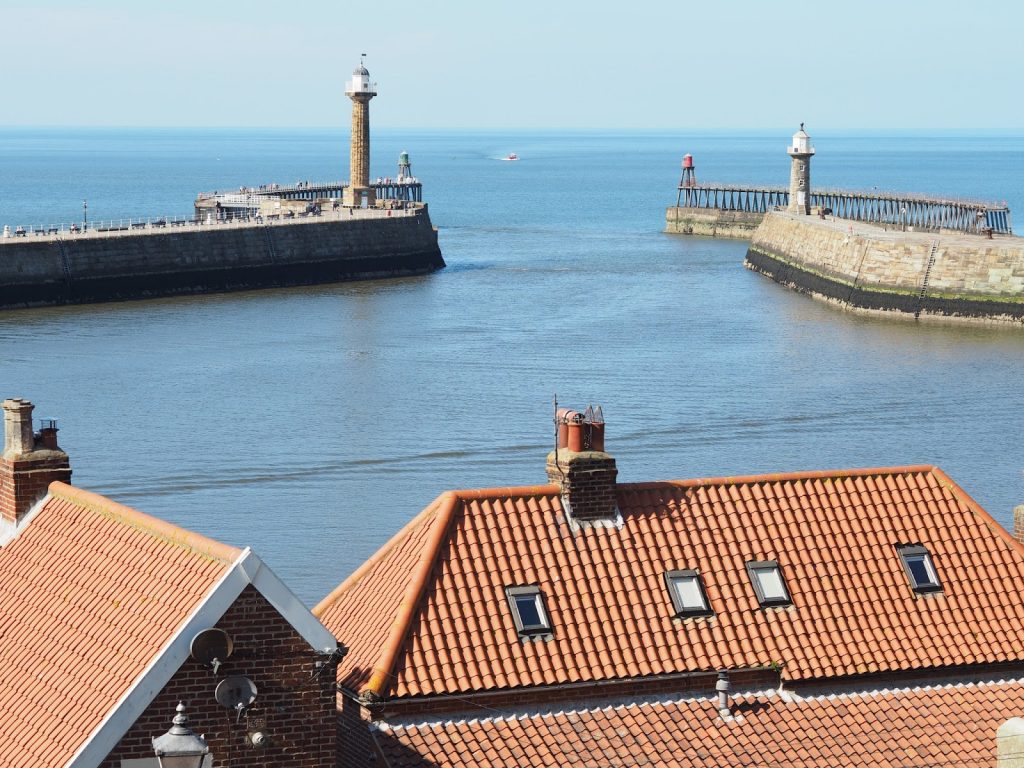 Have you ever been to Whitby before, or will you be visiting for the first time when you stay with us?
I'd love to know your favourite shops, places to eat and things to do when you're there.